the scott cooper miami scholarship program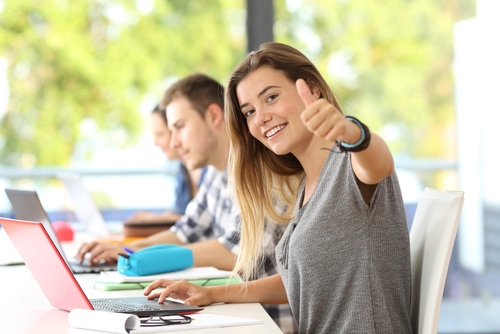 The Scott Cooper Miami


 Scholarship



Today's young generation will be key contributors as our leaders of tomorrow. The Scott Cooper Miami scholarships are offered to students that are in Business Management, Marketing, Communications, Film, Theater, Journalism, Education or Fitness programs in an accredited college/university in the U.S. or Canada.
As leaders of tomorrow, students in these programs will be directly responsible for the many facets of business operations that organizations in the future will rely on in order to bring business sales & revenue.
The Scott Cooper Miami Scholarship program is inspiring today's leaders in the classroom to become tomorrow's leaders in a business environment. This scholarship program is in place to aid post-secondary students in establishing themselves in the job market, providing students with the tools to succeed in their studies.
The Scott Cooper Miami Scholarship program provides students with a one-time scholarship worth $500.00 (USD/CAD) to any post-secondary student who has accepted an offer at an accredited U.S. or Canadian post-secondary institution. The eligible programs are listed below:
Business

Business Management

Marketing

Film

Theater

Communications

Journalism

Education

Fitness
For consideration of a $500 scholarship from the Scott Cooper Miami Scholarship Program, you are required to write an essay in 250 to 1,000 words or less on the following topic:
ESSAY CHOICES
1) Do you think relying on AI language models like ChatGPT for tasks such as writing and answering questions is beneficial or harmful to the development of human intelligence?
2) Should college athletes be paid for their sports performances? Discuss the pros and cons of paying college athletes and offer your opinion on whether college athletes should be compensated.
3) Is the death penalty an effective form of punishment? Examine the ethics of capital punishment, including its potential for wrongful convictions, racial bias, and human rights violations. Offer your viewpoint on whether the death penalty should be abolished or reformed.
*Students in undergraduate or graduate programs are eligible for the scholarship prize.
Eligibility & Application Details
Must currently attend or have been accepted by an accredited College/University in Canada or the U.S.

Applicants must detail (in 250 to 1,000 words) one of the three essay choices above.


The deadline to submit essays is March 15, 2023



The scholarship award winners will be publicly announced on April 1, 2023.

apply now